NEW ALBUM underway
- and you can be part of it!
COVID has been trying to say the least, but has also been fruitful in its own bizarre way; I wrote an album's worth of songs (and them some) collaborating with all sorts of musicians across the world, thanks to this amazing technology we have, and the "opportunity" to rethink how we do things - including writing music. I've now teamed up with arts organization, IMAGO (through the Canada Helps charity) to get this album off the ground. So if you feel so inclined to donate to the making of the new album, you will get a receipt for your charitable donation (on top of the feel-good vibes from being part of a musical project). Just go HERE and scroll to MANY HANDS - Elizabeth Shepherd on the right. After all, everything is built by many hands, from start to finish.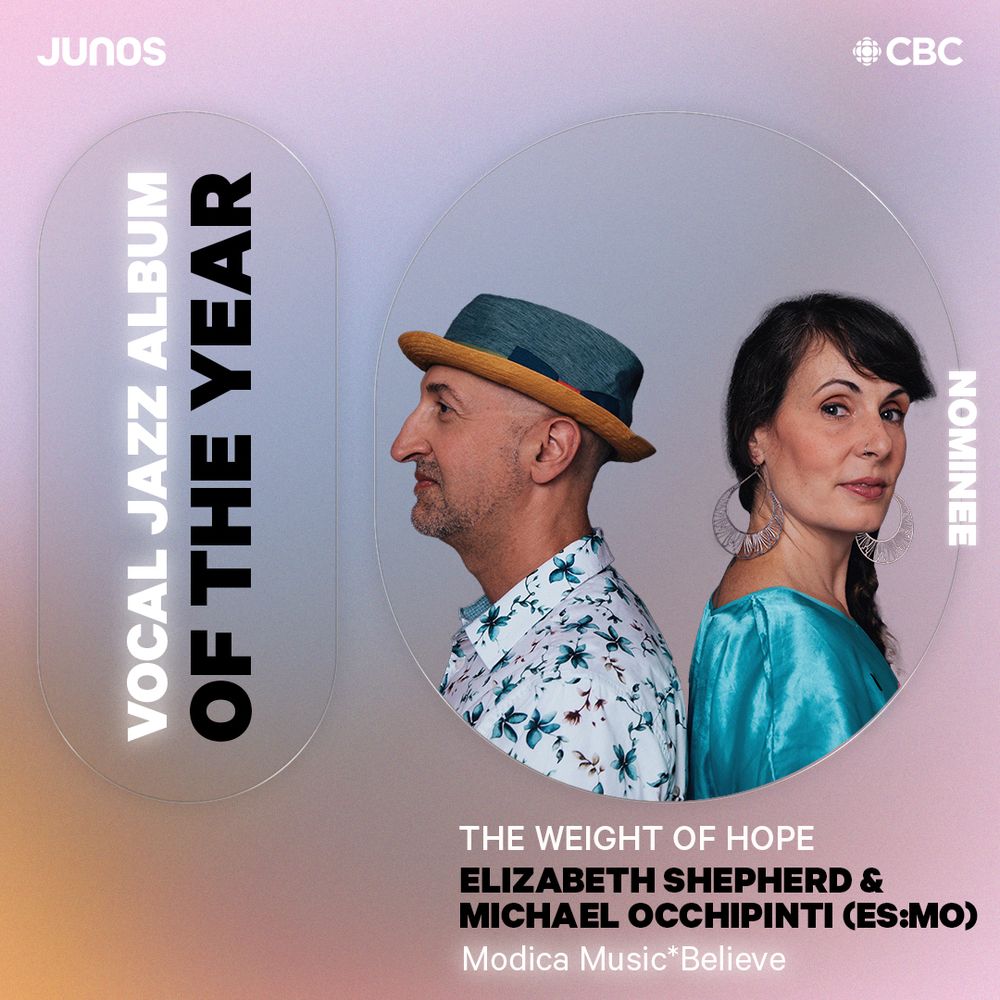 It's a JUNO nod
For those who aren't yet in the know, ES:MO (Elizabeth Shepherd & Michael Occhipinti) is my newest project, labelled a "super-duo". We've been touring JUNO nominated album, 'The Weight of Hope' all over Canada this past year, and have a few dates left before the year's end. For full dates go here. We're cooking up some European dates for next year ... stay tuned.